Personal Identity Berlin ist ein Familienunternehmen. Wir, Dirk und Franka Hoenerbach, sind seit vielen Jahren als Dozenten an diversen Hochschulen tätig und hoben Personal Identity Berlin im Jahr 2013 aus der Taufe, um Menschen und Unternehmen dabei zu helfen, sich richtig und klar zu positionieren und zu kommunizieren. Schnell war jedoch klar, dass wir unbedingt auch ein Programm für die Berufs- und Studienwahl entwickeln wollten.
Denn mit den Ergebnissen einer Studienwahl, die auf reinen Bauchentscheidungen oder spontanen Eingebungen beruht, haben wir in unserer täglichen Arbeit immer wieder zu tun: Studienabbrüche, Frustration nach der ersten Berufserfahrung, mangelnde Motivation. Fast die Hälfte aller Studierenden hätte sich das Studium oder den Arbeitsalltag doch irgendwie ganz anders vorgestellt. Dabei nimmt der größte Teil der Studienanfänger vor der Studienwahl die gängigen Beratungsangebote wahr. Es musste also ein neues Konzept her, das sich auf die wirklich wichtigen Fragen zur Studien- und Berufswahl konzentriert.
Nach einem ganzen Jahr Recherche, Gesprächen mit Eltern, Hochschulen und etlichen Testworkshops mit Studierenden und Abiturienten war es schließlich geschafft: Bis heute konnten mehr als 600 Teilnehmer mit unserem Young Starters Programm den passenden Weg in ihre berufliche Zukunft finden.
Das alles machen wir natürlich nicht ganz allein: Unser Team setzt sich zusammen aus Experten aus den unterschiedlichsten Branchen und Fachrichtungen. Neben Coaches und Hochschuldozenten gehören auch Psychologen und Personalentwickler zu dem umfangreichen Netzwerk, auf das wir und die Klienten von Personal Identity Berlin zurückgreifen können.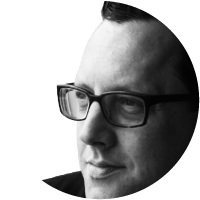 Dirk Hoenerbach
Der kreative Stratege und Mediensoziologe Dirk Hoenerbach studierte an der Freien Universität Berlin Publizistik, Soziologie und Politik. Nach Vollendung des Studiums folgten zahlreiche Stationen in der Kommunikations- und Medienbranche  – ob als Texter und Konzeptioner für Kunden wie Vodafone oder als Senior PR-Manager für die Kommunikationsarbeit der Deutsche Bahn AG. Er baute als Redakteur den ersten TV-Talk für Michel Friedman und Lothar Späth  auf und wechselte daraufhin als Medienberater in den Deutschen Bundestag. Im Jahr 2000 machte er sich als Kommunikationsberater selbständig und betreut seitdem namhafte Unternehmen und Personen im Bereich der integrierten Markenkommunikation.
Neben der Beratung langjähriger Kunden engagiert sich Hoenerbach seit 2006 Jahren stark in Lehre und Wissenschaft. An der renommierten Frankfurt School of Finance & Management unterrichtet er angehende Bankmanager in den Kernbereichen Bankmarketing und Unternehmenskommunikation. Als Lehrbeauftragter für Strategisches Management, Markenmanagement und Unternehmenskommunikation weckt er mit seinem Edutainment-Ansatz das kreative Potenzial des Managementnachwuchses an der BSP Business School Berlin und der HDPK Hochschule der populären Künste. Rund 15.000 Studierende und Seminarteilnehmer hat er bereits erfolgreich betreut.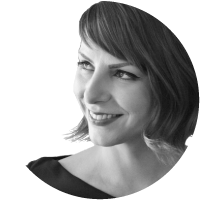 Franka Hoenerbach
Die Diplom-Betriebswirtin Franka Hoenerbach ist Eventmanagerin, Expertin für PR und Marketing und systemischer Coach und Beraterin. Nach vielen Jahren im Musik- und Eventmanagement gibt die studierte Germanistin ihr Wissen in der Positionierung und Kommunikation von Personen und ihre Erfahrung als Geschäftsführerin einer Konzertagentur heute als Dozentin an verschiedenen Hochschulen weiter. So unterrichtet sie etwa seit 2012 an der SRH Hochschule der populären Künste und der BiTs – Business and Technology School in Berlin.
Als systemischer Coach (CAS) hilft sie seit 2014 Menschen vom Abiturienten bis zum Vorstandschef dabei, sich über ihre eigenen Stärken, Wünsche und Ziele klar zu werden, beruflich den richtigen Weg zu finden und als starke Marke wirklich erfolgreich zu werden.

Folge uns auf diesen Kanälen: